Sichuan Agricultural University (SAU)
Sichuan Agricultural University (SAU) consists of three campuses: Ya'an, Chengdu and Dujiangyan, covering a total area of about 741 acres, with 11.65 million volumes (pieces) of literature resources.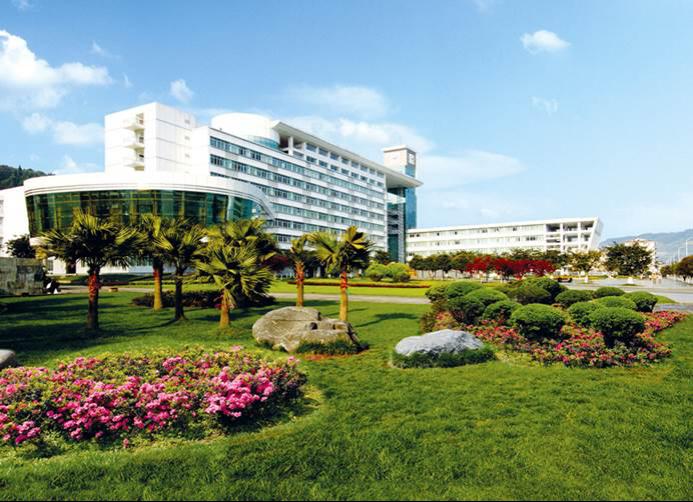 This campus is the oldest one, which is embodied in the grey-tiled office buildings with red pillars and in the Phoenix-tree-lined Avenue. Ya'an campus, covering an area of more than 362 acres, consists of 11 colleges and 1 research institute, with the comprehensive development of Management, Pedagogy, Law and Art predominant with Engineering and Science.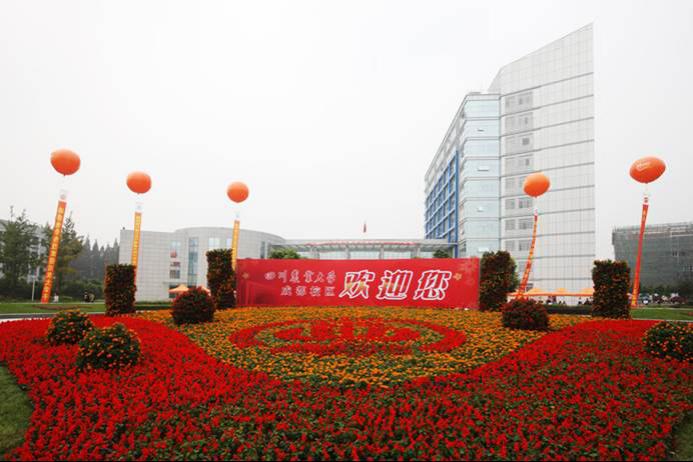 It is located in Wenjiang District of Chengdu, one of the best tourist cities in China. Chengdu campus, covering an area of over 98 acres, consists of 12 colleges, 1 State Key Laboratory (in preparation) and 14 research institutes (or centers), with its advantages in Agronomy, Animal Science, Forestry and other agricultural majors, characteristics in Agricultural and Forestry Economics and Management, and the collaborative development of Engineering, Science, Medicine and Art. The modern agricultural research and development base of SAU, 25-minute drive from Chengdu campus, covers an area of over 411 acres. It is a comprehensive modern agricultural science and technology garden with the core of teaching practice, agricultural scientific experiment and high and new technology research and development.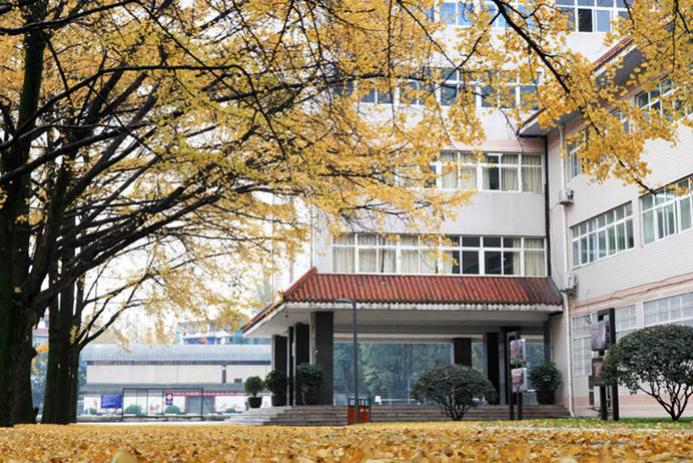 Located in Dujiangyan, the world cultural heritage and the national scenic spot, the campus covers an area of more than 247 acres. Small but exquisite, it is close to the world cultural heritage-Dujiangyan Water Conservancy Project. It has a forest farm of over 197 acres, with some towering old trees. It has 4 colleges, centering on the majors of Management and Engineering.
Sichuan Agricultural University (SAU) was founded in 1906, with a long history of more than 110 years. It is a national "Project 211" key construction university and a national "Double First-Class" construction university with the coordinating development of various disciplines, taking biotechnology as its feature and agricultural science and technology as its advantage. SAU consists of 26 colleges, 15 research institutes and 1 state key laboratory which cover a variety of academic fields such as Agronomy, Sciences, Engineering, Economics, Management, Medicine, Literature, Education, Law and Art.Doctoral programs are available in 49 majors, master programs in 100 majors, bachelor programs in 73 subjects, 4 national key disciplines and 20 provincial and Ministerial key disciplines. In addition, 8 Post-doctoral Research Centers are well equipped. SAU has more than 3600 faculty members, among them 439 professors and 589 associate professors, 315 doctoral supervisors and 820 master's supervisors. There are more than 43,000 full-time students, including over 36,000 undergraduates and over 7,200 graduate students.
SAU has outstanding advantages in breeding, cultivation and deep processing of maize, rice, wheat, peanut, cotton, vegetables and fruits, as well as in cattle, sheep, swine, aquaculture etc. Animal Nutrition and Feeding, Crop Genetics and Breeding, Animal Genetics and Breeding, Preventive Veterinary Medicine are four of national keystone disciplines in China. The Essential Science Indicators (ESI) rankings of Agricultural Science, Plant & Animal Science, Biology & Biochemistry, Environmental Science & Ecology and Chemistry have maintained the top 1% in the world in recent yesrs. Agronomy and Veterinary Medicine are among the top 50 and top 100 on Shanghai Ranking's Global Ranking of Academic Subjects 2020. Animal Nutrition and Feed Science and Crop Science were selected into the National Overseas Expertise Introduction Project for Discipline Innovation (111 Project) in 2017 and 2018 respectively.
SAU has established a long-term and substantive exchange and cooperation relations with more than 90 universities and research institutes from more than 24 countries such as USA, Germany, UK, Canada, Russia, France, Australia, Japan.
SAU is one of the first universities granted the permission by the Ministry of Education to enroll international students at the three levels of bachelor degree, master degree and doctoral degree. All the educational programs are open to international students and a majority of master and doctoral degree programs can be delivered in English. SAU can offer 40 short-term English courses such as Traditional Chinese Veterinary Acupuncture, International Economics and Trade, Wildlife Conservation Progress and Research Progress of Crop Science, etc.